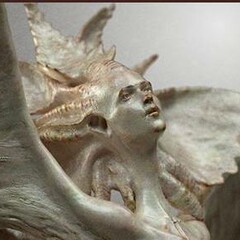 Stefano Ciarrocchi
Grafico 3D. Disponibile per progetti su commissione.
Porto San Giorgio, Italy
Summary
Attualmente disponibile per progetti su commissione.
Il mio nome è Stefano Ciarrocchi e sono un grafico 3d e modellatore.
Ho 10 anni di esperienza professionale come modellatore 3d, specializzato nella modellazione sia organica che di superfici rigide. Ho realizzato, per vari studi ed agenzie, modelli, animazioni e rendering, per spot pubblicitari, serie tv, videogiochi e cataloghi di interni.
Queste competenze mi consentono di offrire servizi di grafica 3d per ogni genere di progetto.
My name is Stefano Ciarrocchi and I'm an italian 3D artist.
I gained 10 years of experience working for cartoon tv series, architectural visualization, jewelry, product design as 3d modeler.
I'm specialized in organic and hard surfaces poligonal modeling, working on different projects I gained knowledge of texturing and rendering too.
Skills
3D Animation
3D Modeling
Character Modeling
Creature Modeling
Digital Sculpting
Sculpting
Software proficiency
Productions
TV Production

Bird Squad

Year

2008

Role

layout artist

Company

Toposodo
Experience
modellatore 3D at P&B Distribuzione - Paciotti Jewels

Civitanova Marche

Modellazione poligonale e sculpting per gioielleria.

modellatore 3D at Alto Progetto

Grottazzolina

July 2017 - December 2017

Modellazione 3D per prototipi di accessoristica.

modellatore 3D at Araldica Tarquini

Fermo

September 2017 - June 2018

Scultura per stampa 3D di crest araldici.

insegnante di Blender, ITIS Montani Fermo at Doc3D

Fermo

In 40 ore il corso ha Introdotto gli studenti alla modellazione poligonale, allo sculpting, mappatura, shading ed al rendering.

NeoBorocillina - WellDone Italia at Doc3D

Modellazione poligonale, animazione e rendering video del prodotto.

Jennifer Fisher - Calliope Studio at Doc3D

October 2016 - December 2016

Modellazione poligonale, shading e rendering.

Spot Narhinel - The Shift at Doc3D

Modellazione poligonale ed uv dei personaggi e degli accessori di scena.

Insengnante di Blender - Scuola Internazionale di Comics , sede di Jesi at Doc3D

jesi

December 2014 - June 2016

In 6 mesi di corso gli studenti hanno scoperto ed approfondito tecniche di modellazione 3d e sculpting, texturing, shading, animazione e rendering.

Gli animali del bosco - Clementoni at Doc3D

Innogames Elvenar - Pixable at Doc3D

October 2014 - October 2014

Modellazione poligonale e uv di 2 personaggi.

Biscotti Gentilini - The Shift at Doc3D

Italy

Modellazione poligonale Props e packaging.

Dolce&Gabbana "The One" for Fast Forward at Doc3D

January 2014 - January 2014

Modellazione poligonale e sculpting.